If you find yourself in need of a little help with something, we use a simple, secure remote control program called SimpleHelp.
In order to access the system, you will need to know your customer code. You can get this code from your regular technician, or by contacting us on
0508ENTITY
. Once you have this, you can access it by visiting code.rm.entity.nz (where code is your customer code) in your web browser.
This will automatically identify what computer operating system you're using (Apple, Windows, Linux etc) and will give you a link to download - simply click on Download Remote Support as in the image below: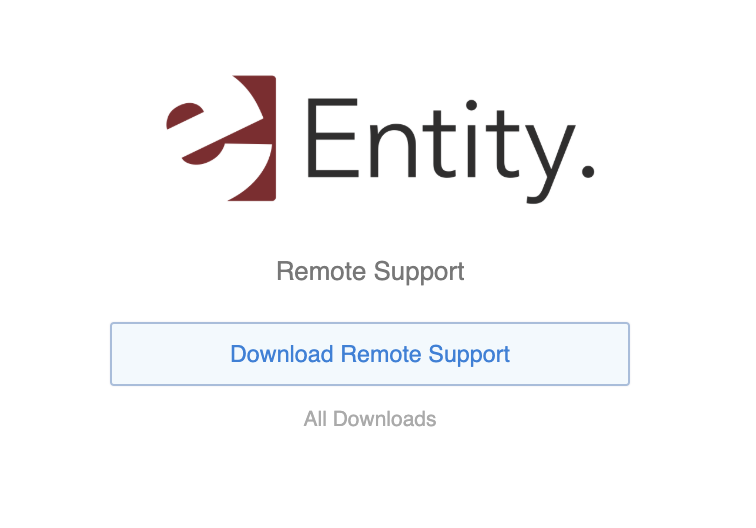 Once the download is finished, you will need to open the downloaded file.
For macOS users:

You can double click on the blue Remote Support application:

If you are presented with a screen similar to the following, click on Open:


For Windows users:

When you're prompted with the file below, select Run:

You will likely have User Access Control (UAC) enabled, so if you are prompted if you want to allow our Remote Support
 software to make changes to your PC, you will need to click 'Yes':



The following is common to everyone:

Next, you will see the welcome screen. Have a read through the instructions and then click on:

You will then be prompted to enter your name. This needs to be just as descriptive as it needs to be in order to let your technician to identify you in the queue. Once you've done this, click on the Submit button:

If you are not attended to within a few minutes, please contact us on 0508ENTITY

.